For professionals APPLY Recruitment gives you access to the most challenging vacancies in Supply Chain Consultancy, Sales, Management and IT Consultancy in top 1000 end-user organisations and well-branded consultancy firms.
Based on many years' experience we have a quality network of clients, candidates and international searchers. We act on opportunities to bring the right people at the right time together. We carefully match company culture, job description and candidate profile, experience and ambitions.
We are a team of independent recruiters based in the Netherlands helping you find the best talent across Europe. APPLY Recruitment is founded and led by Robin Aeissing who has delivered hundreds of Supply Chain and IT professionals for international companies in the last 12 years.
Before joining the recruitment market Robin had a career as an IT (ERP) consultants and ERP Software Sales. He now enjoys delivering the best candidates to your company and finding a dream job for his candidates. Contact Robin for more information +31 6 46 83 1976 or robin@applyrecruitment.com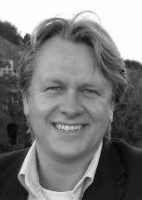 Robin Aeissing
Managing Partner APPLY Recruitment